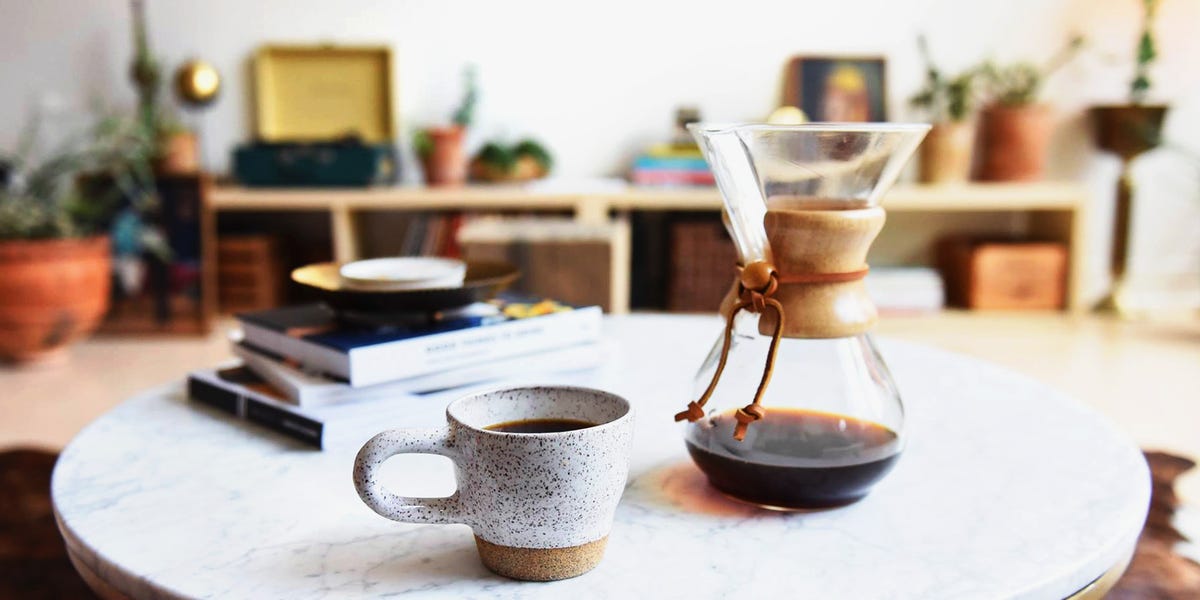 If you buy something from the links on this page, we may earn a commission. Why trust us?
Best Overall
La Colombe Corsica Blend
This rich, full-bodied, chocolatey Corsica blend from La Colombe Coffee Roasters strikes the perfect balance between smooth and robust, making it our top choice.
Best Dark Roast
Death Wish Coffee Co. Whole Bean Coffee
Surprise any coffee lover with this exceptionally highly rated, highly-caffeinated coffee by the java connoisseurs at Death Wish Coffee Company — it's potent, bold, and scarily strong.
Best Medium Roast
Peet's Coffee Big Bang Medium Roast
This medium roast from Emeryville, California-based cult favorite Peet's Coffee is made with coffee beans sourced from Ethiopia and has a vibrant, fruity flavor profile.
Best Mild Roast
Lavazza Espresso Super Crema
Velvety smooth, light, and creamy, Italian espresso brand Lavazza's Super Crema makes a perfectly flavorful morning brew and gets our vote for best mild roast.
Best for Iced Coffee
Blue Bottle Coffee New Orleans Iced Kit
bluebottlecoffee.com
$17.00
If you prefer your java over ice, take your taste buds on a journey down to New Orleans with this sweet yet robust chicory-infused iced coffee kit from Blue Bottle Coffee.
Because we're firm believers that caffeine comes first — especially when it comes to those pesky morning meetings or traffic jams that life sometimes hands us — we're naturally coffee lovers addicts. As coffee sales (particularly in the Ready-to-Drink coffee category) rise among millennials in 2019, it's an exciting time to get into coffee.
For our search through the sea of delicious coffees available for purchase online, we stuck to mostly whole-bean coffee blends to narrow down the playing field because we find buying whole beans to be most economical for the average consumer. Whether you use a classic drip coffee machine or a pour-over coffee maker at home, these coffee bean brands will make sure you start your morning off on the right foot.
From tried-and-true household names to a brand that claims to make the world's absolute strongest brew, here are the most delicious, versatile, and top-rated coffee brands to cultivate your caffeine buzz.
Learn More About Our Top Five Picks:
Best Overall Coffee Brand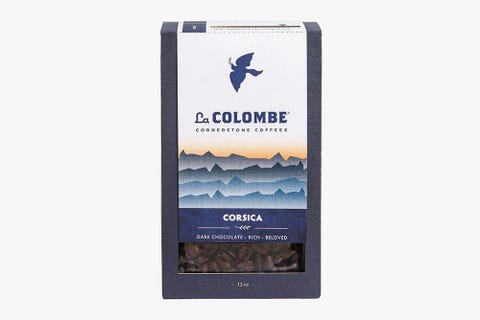 Bottom Line: Bold yet balanced with a chocolatey finish, La Colombe's Corsica blend is our best overall choice.
You might be familiar with one of La Colombe's brick-and-mortar cafés across the country or even their canned Draft Latte line, but we bet you didn't realize that you can purchase their full line of coffee beans online. What started as a flagship café and bakery in Philadelphia is now an award-winning nationwide coffee brand, and we think La Colombe's Corsica Blend is the best expression of the brand's deliciousness.
This blend is made from a mix of beans ethically sourced from Brazil, Colombia, Honduras, and Mexico, and is named after the ancient Mediterranean island. The Corsica blend has deep, dark, chocolatey notes and a robust flavor, making it a bold roast many love to drink first thing in the morning. Many reviewers specifically note that this is their "go-to morning blend" since it's both strong and versatile. The cocoa notes in this blend make it pair especially nicely with milk or cream, although it can certainly stand alone and be sipped black.
With consistently positive reviews, a bold yet balanced flavor, and a smooth chocolatey finish that will leave you wanting another sip, La Colombe's Corsica blend gets our vote for best overall.
More La Colombe Coffee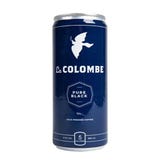 La Colombe Pure Black Coffee (12-Pack)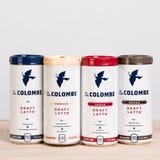 La Colombe Draft Latte Variety Mix (8-Pack)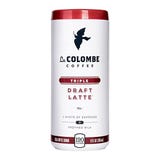 La Colombe Triple Draft Latte (4-Pack)
Best Dark Roast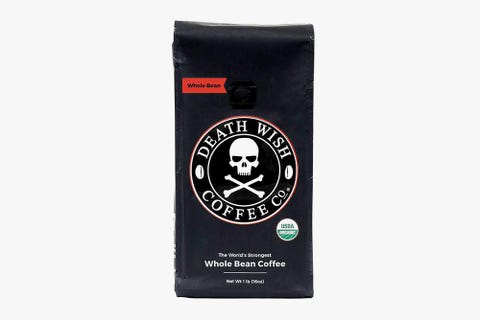 Death Wish Coffee Co. Whole Bean Coffee
Bottom Line: Not for the faint of heart, this potent yet delicious dark roast could wake the dead.
Death Wish Coffee — an upstate New York-based brand that claims to make the world's strongest coffee — makes one mean, dark-roast whole bean coffee (their signature blend).
Using sustainably -sourced, perfectly roasted coffee beans to produce a bold, highly caffeinated coffee blend, Death Wish's signature coffee has double the caffeine of your average cup of java, without being too acidic or harsh. We think they nailed it.
Made with a blend of ethically sourced beans, Death Wish Coffee is both Fair Trade and USDA-Certified Organic. Described as a "high-octane" coffee with a high caffeine concentration, the brand swears this coffee will "bring you back from the nights you thought you'd never wake up from," and reviewers seem to unanimously agree.
Beyond being incredibly potent and highly caffeinated, this dark roast is well-balanced and flavorful, with sweet, nutty, chocolatey notes and a surprisingly smooth finish. We feel a disclaimer is in order here: This is not a blend for those who are sensitive to caffeine, but if you're on the hunt for a dark roast that will wake you up, look no further.
More Delicious Dark Roast Coffee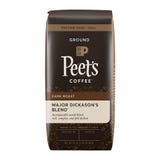 Peet's Major Dickason's Blend Dark Roast Coffee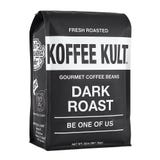 Koffee Kult Dark Roast Coffee Beans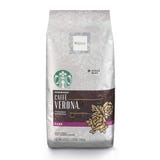 Starbucks Caffè Verona Dark Roast Coffee
Best Medium-Roast Coffee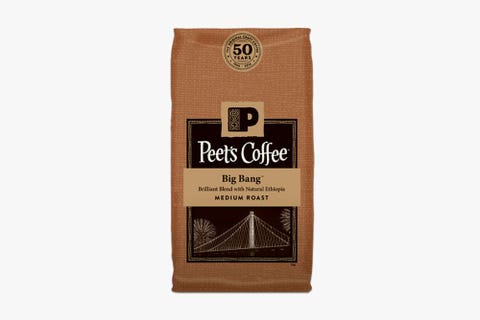 Peet's Coffee Big Bang Medium Roast
Bottom Line: This medium-roast blend gets a bright, fruity lift from Ethiopian natural coffee beans.
Many attribute Alfred Peet and his small coffee shop established in Berkeley, California in 1966 as the beginning of the craft-coffee movement in the United States. Peet's Big Bang was introduced in 2016 as a special blend to celebrate the 50th anniversary of the coffee shop, but it has since garnered quite a loyal following and become one of the brand's most popular varieties.
This blend is crafted from Fair Trade, USDA-Certified Organic Latin American and East African beans and gets a bright, fruity lift from Ethiopian Super Natural coffee beans that are added to the mix. Many reviewers call out lush, sweet, citrusy notes in this blend's flavor and aroma.
Roasted to medium-bodied perfection and then ground for user-friendly ease, Peet's Big Bang easily gets our pick for best medium roast.
More Top-Rated Medium Roast Coffee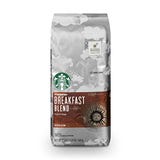 Starbucks Breakfast Blend Medium Roast Coffee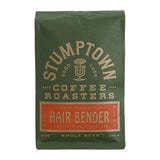 Stumptown Roasters Hair Bender Coffee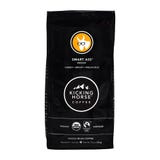 Kicking Horse Smart Ass Medium Roast Coffee
Best Mild Roast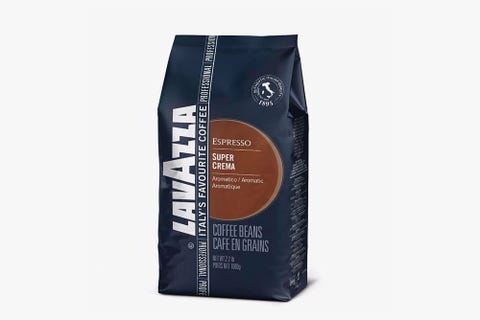 Lavazza Super Crema Espresso
Bottom Line: Versatile, mild, and velvet-smooth, Lavazza's Super Crema makes a delicious mild roast.
Beloved and best-selling Italian brand Lavazza gets our vote for Best Mild Roast thanks to their velvety Super Crema Espresso blend.
A mix of Arabica beans from Brazil and Colombia, and India and robusta beans from Indonesia and Vietnam, this blend is mild, creamy, and medium- to light-bodied. According to the brand's 2016 Sustainability Report, the beans that Lavazza uses are all ethically sourced, USDA-certified organic, and Rainforest Alliance-certified.
Many reviewers pick up notes of honey, almonds, and dried fruit in the flavor profile with zero bitterness and low acidity. Ideally, this blend would be finely ground, brewed as a traditional espresso, and served in a smaller format, but many reviewers coarse-grind this blend and brew it using their drip coffee maker or French press with great success. Most reviewers actually claim that they've switched to Lavazza for their everyday morning coffee from other more well-known American brands.
Whether you're brewing espresso or traditional drip coffee, Lavazza's Super Crema makes for a versatile, mild, and velvety-smooth roast.
More Tasty Light Roast Coffee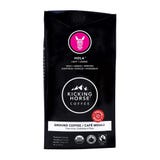 Kicking Horse Coffee Hola Light Roast Coffee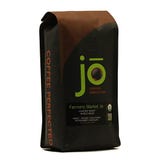 Jo Coffee Lighter Roast Whole Bean Coffee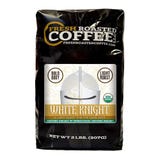 Organic White Knight Light Roast Coffee
Best for Iced Coffee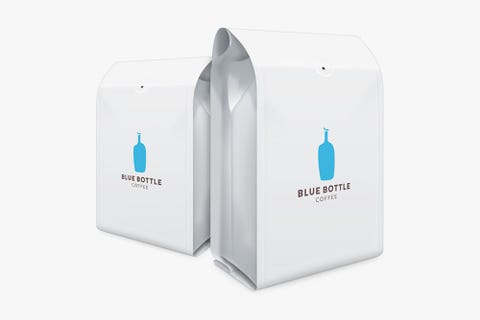 Blue Bottle Coffee New Orleans Iced Kit
bluebottlecoffee.com
$17.00
Bottom Line: This iced coffee kit allows you to make a sweet, creamy, chicory-laden brew at home.
If you've never had sweet, creamy, chicory-infused New Orleans-style iced coffee, it's time to treat your taste buds and order this New Orleans Iced Kit from Blue Bottle Coffee. The brand may have been founded in Oakland, but this iced coffee will take you right on down to The Big Easy.
This all-inclusive kit comes with a pound of Blue Bottle's signature coffee beans, an envelope of pre-measured, roasted French chicory, and a copy of their recipe scaled down to be user-friendly for home baristas. All you'll need to add is milk, sweetener, ice, and a little bit of your time.
What's the deal with chicory, you ask? Chicory root has been cultivated in Europe as a coffee substitute for centuries, and was first brought to the U.S. by the French during the Civil War. Though it's naturally bitter in its raw form, chicory root can be baked, roasted, ground, and then used as an additive to add a rich and caramelized flavor to coffee and even beer.
If you're a fan of sweeter, creamier, decadent iced coffee, we think you'll be hooked on this New Orleans-Style Iced Kit from Blue Bottle Coffee.
Now that you've gotten your caffeine fix, let's get you hooked up with some other fun coffee gadgets!
Pin It for Later!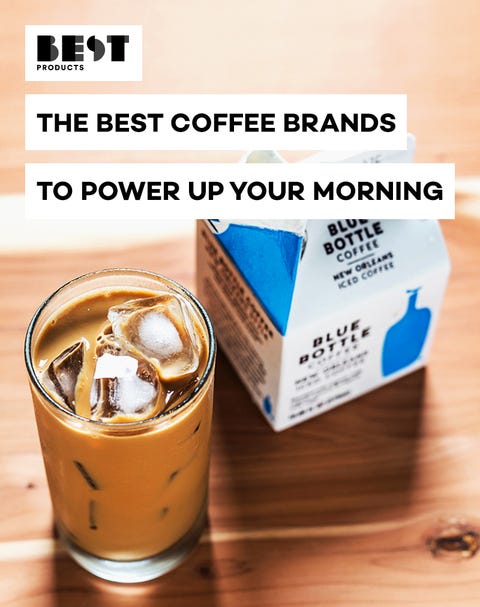 BestProducts.com
Read More:
Top-Rated Espresso Machines for Beginner and Advanced Home Baristas
The Best Coffee Makers Sure to Keep You Caffeinated
Instant Coffee Brands That Taste Just As Good As Brewed
Follow BestProducts.com on Facebook, Instagram, Twitter, and Pinterest!
Danielle St. Pierre Senior Food & Drink Editor Danielle is the food & drink editor for BestProducts.com, where she's been voraciously eating and drinking her way through the best oyster bars and pinot noir wines, and putting her knowledge as a cocktail consultant and connoisseur to use; her work can also be spotted on Thrillist and Delish.

Source